EasyGo Harness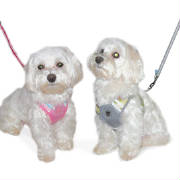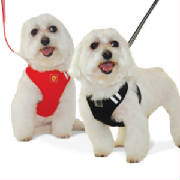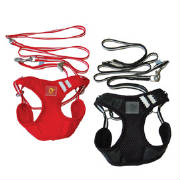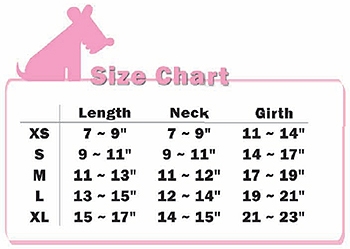 *Length is measured from the base of the neck to the base of the tail.
DOGO EasyGo Harness is the best all in one step in harness. It is easy to wear and comfortable on the dog. Unlike other mesh harnesses that use Velcro straps on the lower chest, which loosen its grip overtime, EasyGo Harness step-in design is tightened from the back. This allows much greater security as harder the dog pulls the tighter it gets. Matching lead is included with the harness!
EasyGo Harness--------------------------------------------------------------------------------$17.75
**I also have 1 XS in Black ---if you want this please email me or specify this in your order**
*Please note that we are sold out of the Med size in the Gray color*
Active Dog Leash & Harness Special Combo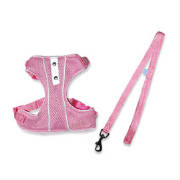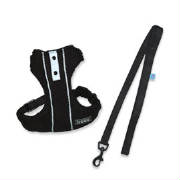 These harnesses are made with popular nylon mesh with great attention to detail. It's fantastic for dogs that are very active and people who like to leave the harness on the dog. Buckle closure. A matching leash is included with each harness!
**For Sizing please use the sizing chart shown above for the Easy Go Harness to find the correct harness size before buying.**
Active Dog Leash & Harness Special Combo--------------------------$20.75
Size Small and Large Color Black is Sold Out
Doggles Harness
Harness Sizes:
Teacup - Less then 2lbs
XXsmall - 2-5lbs
Xsmall - 5-10 lbs.
Small -10-25lbs
Mesh with Reflective Trim Harness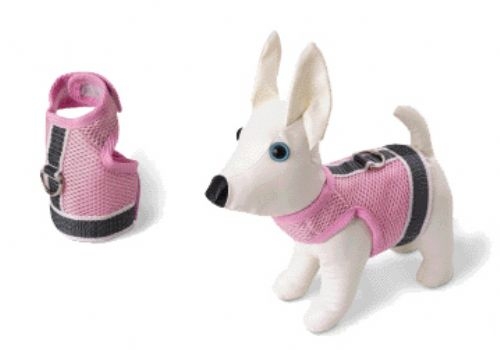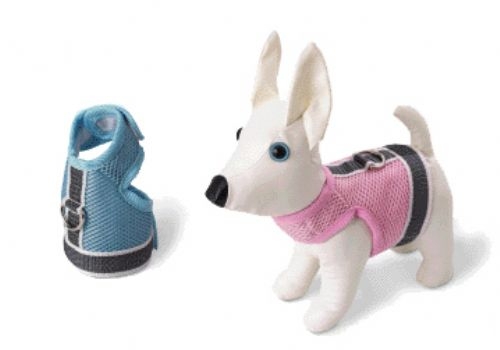 Mesh harness with reflective trim and velocro closures are easy to use and safety conscious. Bright colors and reflective trim help pups to be seen day or night.
Doggles Mesh with Reflective Trim Harness-----------------------------------------$12.75
Lupine Collars & Lead & Harnesses
THE LUPINE LIFETIME
"Even If Chewed"
GUARANTEE®
Finally, a guarantee with teeth! We understand the joys and frustrations of pet ownership - and while we can't replace the legs on your kitchen table or your best pair of shoes, we can do our part to help keep your best friend out of the doghouse.

Should anything happen to damage your Lupine product -
including chewing -
you can:

Mail it back to:
Lupine Returns
PO Box 1600
Conway, NH 03818

Include your return address & daytime phone number and they will send you a replacement immediately.
1/2" Patterns

COLLARS/HARNESSES/LEADS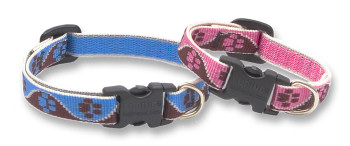 Adjustable Collar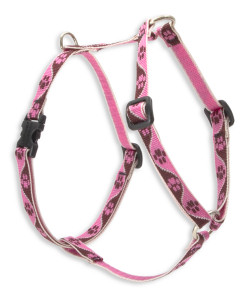 Roman Style Harness
1/2" Roman Harness are veternarian recommended. Verternarians will recommend using these non-restrictive harness to protect a small dog's trachea or to reduce strain on the vertebrae in the spine and neck.
To select the correct size, measure around the ribcage, close to the elbows and then add in an additionaly 5-10% for comfort.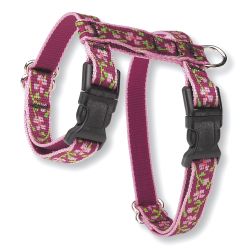 H-Style Harness
Step In Harness
1/2" Step In Harness------------------------------------------------------------$11.25
1/2" Upsy Daisy Lead
3/4" Patterns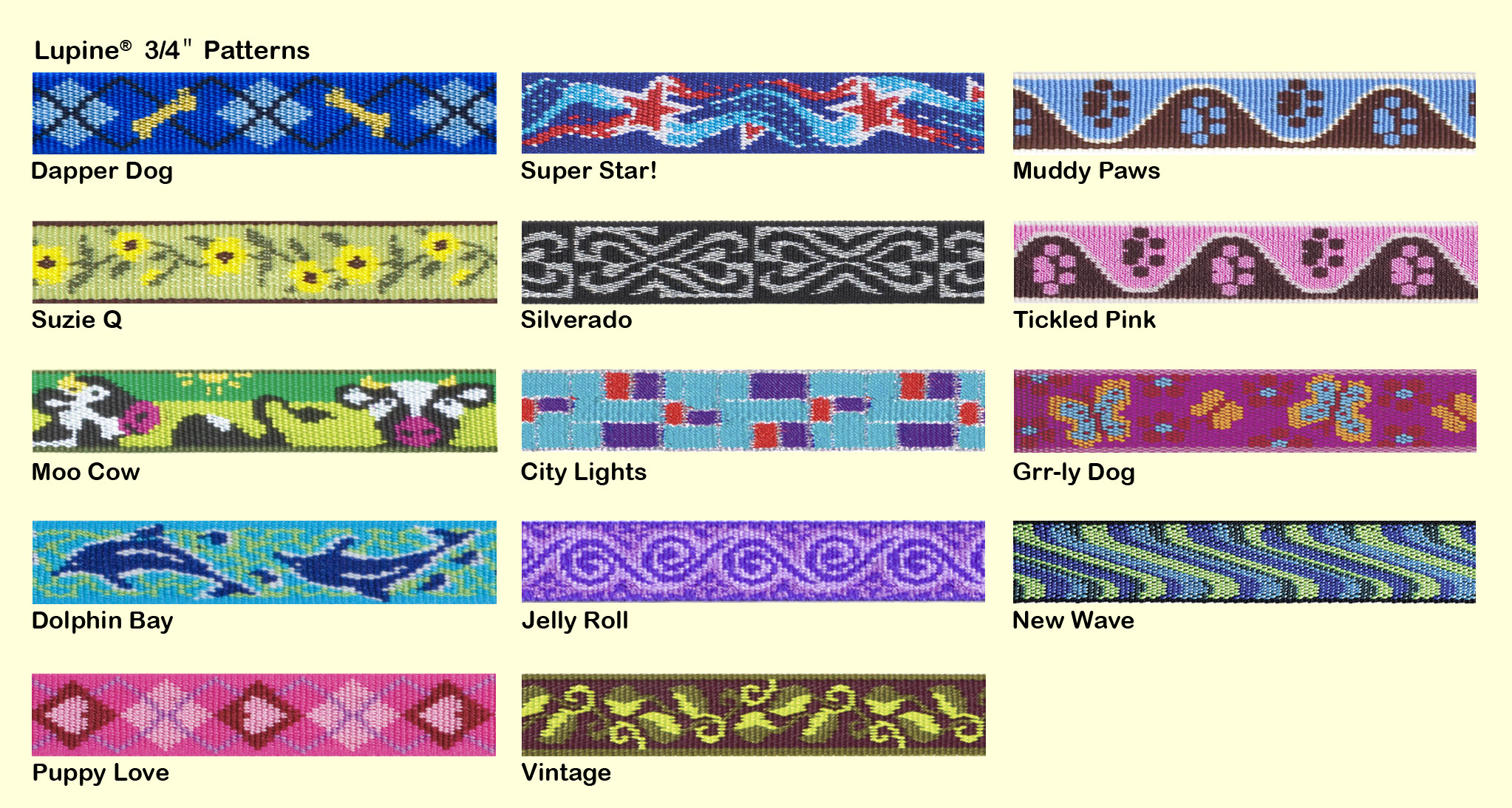 COLLARS/HARNESSES/LEADS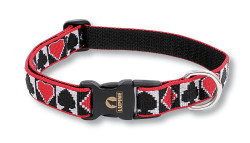 Adjustable Collar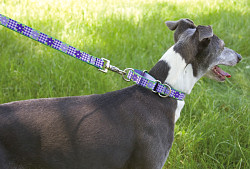 Combo collar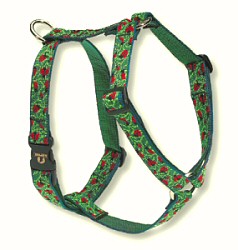 Roman Harness
Step In Harness
3/4" Step In Harness--------------------------------------------------------------$15.75

Padded Handle Lead
1" Patterns

Wave Hound

Camo Chic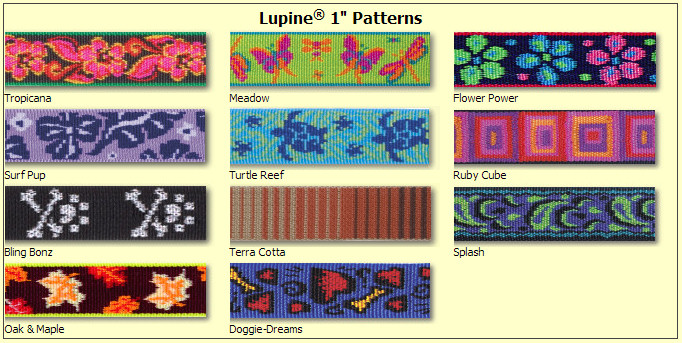 COLLARS/HARNESSES/LEADS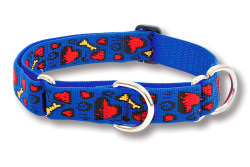 Adjustable Collar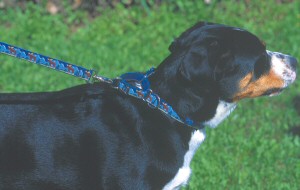 Combo Collar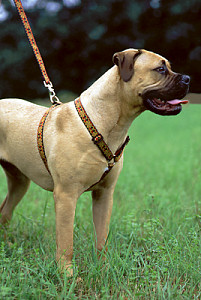 roman harness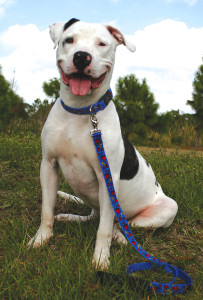 Adjustable Collar w/ Lead